Same as my last trip out West, I can't believe Montana is in the same country as Philadelphia. And like last time, I'm not 100% clear on the details which is fine by me. At home, I'm always the planner but out here, on the road with Bass, I just get in the car and am content to look out the window like a puppy until we stop for treats.
I just arrived in downtown Missoula and am waiting for Rick to pick me up in the busted up red Suburu that has a plastic pot-bellied Buddha stuck to the dashboard. His teenage daughter's touch.
In I-can't-make-this-shit-up News, I give you the following text exchange:

All I could think was…if we get pulled over, I can't drive stick. I mean, in theory I can drive stick. Some getaway plan. I ask Rick that kind of thing a lot. Are you kidding me? Are you serious? I can almost never tell.
The plan this time around, as far as I know, involves two phases. Phase 1: tomorrow we're cooking for writer Tom McGuane and his wife on their horse ranch in Big Timber ("simple & Irish" McGuane requested. He may as we'll have said "French inspired molecular gastronomy only!") Rick's writer friends Molly Antopol and Skip Horack will be joining and helping us in the kitchen. Thank god. Because we're also cooking for 12 of McGuane's pals. Oh and their oven is broken. Oh and I just read McGuane's story collection To Skin a Cat yesterday and it was terribly sfunny and sad and wonderful. So now I'm just like…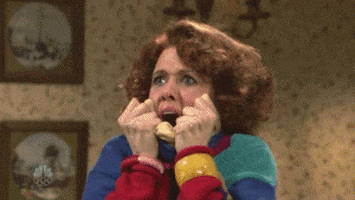 Phase two: pushing on through to Madison, WI to cook for Lorrie Moore with the help of my best writer friend from Stonecoast/Euro trip companion/general spiritual advisor Alexandria Delcourt. If the law doesn't catch us first, it will be magical.
For now, a much needed post-travel day drink and menu planning with Rick "On The Run" Bass.